email marketing
The best outcome of your first online marketing campaign is a big response.  The worst outcome is being overwhelmed by thousands of responses awaiting your response. Online buyers expect instant response to their information requests. Time is money, patience is thin!
So if you aren't able to respond quickly, not only will you frustrate your potential clients, but you'll wear yourself out trying to handle this alone.
The Amazing Autoresponder
That's where you hire the inexhaustible personal email assistant, the autoresponder. Just set up your autoresponder to perform all of the tasks you need, and then you're free to move on to the next campaign.
The autoresponder catches those email requests and in a split second sends information back.  You can set the autoresponder to actually sound personal by sending the friendly, welcoming note that you wrote.
The autoresponder also captures the email information of prospects or buyers. That's absolute gold for building your email list. Smart Internet marketers use this list to stay in touch on a regular basis.
The saying is that the money is in the list and this is true, although it is really in the buyer list.
Now you don't have to irritate with daily emails. Many marketers email daily (and sometimes multiple times per day but this is inadvisable) and can be very aggressive so you need to strike a balance between offering good advice and going for the sale. A 3:1 ratio is a good balance, so for every email that is just going for the sale, provide 3 valuable emails offering good advice and tips to help the reader.
Of course, email marketing is a great way to give them a "sneak preview" and as a pre-sale buying opportunity for your new product along with many free tips.
Another great use of the autoresponder is to send regular newsletters.
Offering a free niche market newsletter helps you get those valuable email opt-ins.  Some prospects want to learn more about your product before buying. The newsletter is a tool for developing trust with potential buyers.
The fact is that buyers would rather choose products from trusted sources than take a chance on the unknown, so keep the relationship solid with regular, meaningful communication. Your autoresponder can handle multiple lists and different messages. That gives you a way to tailor the email to prospects for each product.
One of the biggest mistakes that marketers make is failing to target the message for each product prospect. They get lazy, write one message and one thank you note and then move on.
And this is such a common mistake that 90% of marketers make, including those who know better and even teach segmentation techniques to their buyers and readers!!! This undoubtedly brings their integrity into question in the minds of their subscribers, so always practice what you preach!
The autoresponder is capable of so much more work for you. Give each list a distinct name that relates to the product so that you can easily identify the list.If the autoresponder tool seems daunting, take time to view the tutorials.
Even if you have an active list under management, scan the tutorials to see if there are new tricks you can learn for maximizing the effectiveness of your autoresponder emails.  Keep your electronic personal assistant busy and you'll make more money online with less effort.
There are many autoresponder companies out there to suit all types of business needs. The good thing about them is that they will grow with you; as your list grows your cost will increase, but if you are using the tool correctly, you should be making more than you are paying i.e. it is an investment rather than an expense.
There are free autoresponders out there but they are limited with what they can do so it is always best to sign up to a paid service. Prices range from around $9-$19 per month for a list of up to 500 subscribers and the most popular all have free trials so you can try them out to see which one works best for you.
As a marketer I would personally recommend either Active Campaign or Aweber.
I use Active Campaign as it is more powerful and versatile than Aweber, although it has got better over the last couple of years.
Although the primary purpose of an autoresponder is to automate the email sending process, it is also important to send regular broadcast emails to your subscribers, especially if there are any trending topics in the news relating to your niche, and also to tell them more about you and what you are up to.
This creates a more personal connection with you and builds more trust and likeability.
And this leads me nicely onto my next point…
Autoresponder Email Marketing – Make It Personal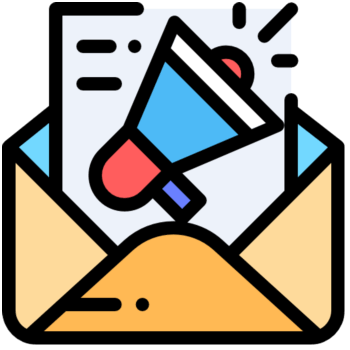 As already discussed, the technical options that you have make it possible to send personalized emails from your autoresponder that can seem like the real thing.
Not every buyer knows about autoresponders, so it gives them the sense that you created an email individually for each reader i.e. just for them.
When you write an email, start with the name of a trusted friend in mind and write as if the message was just for that friend. Then edit out the friend's name and set up the message so that your autoresponder takes over and inserts the prospect's name.
Personalization isn't just for emails – use it as an intro to your ezine, too: "Hi, Susan, here's some great new ideas for using the XZY Information system that I know you'll appreciate." Use the name that the prospect gives in the information gathering form.
Add the name naturally as it would occur in conversation. Internet marketers can make the mistake of over-using the name just because it's easy to insert electronically. Read the message aloud.
Would you use the name that many times or does it sound phony?  Yes, people love the sound of their own names, but when it's over used, the reaction is that you're being a fake and that send the buyer fleeing.
Don't let spell check defeat you. First, be extremely careful when you type a name into the autoresponder list. If the name was automatically added to a list, don't change it. Some names are spelled differently on purpose.
There is an ongoing dispute between Teresa and Theresa as to which is the accurate spelling of the name. Answer: the way she wants it!  Also, be careful that the name isn't changed in the final spell check.
Avoid the marital status question. Don't add Ms, Miss or Mrs to any correspondence. For one thing, email isn't that formal. You don't need to guess on this one or you'll surely be wrong more often than right.
While the generic "Dear Friend" or "Dear Internet Marketing Colleague" seems impersonal, at least it doesn't make obvious mistakes that are humorous to some people and blatantly offensive to others.
Use the name when you ask for the order. Remember to be personal when you make the final pitch.
What's more appealing to you: "Everyone needs this marketing package to increase sales" or " I want to see you enjoy the kind of success I've had with this product – so, Stan, are you ready to make serious money online? If you are then click here. . . .but wait, Stan, I've got one more bonus that's just what you need!"
That's a personal close using the name and showing interest in the prospect's success. So keep it real, keep it personal and keep making contact with your list so that the first sale isn't the last one.
OK, so there are a few things to bear in mind when using an autoresponder and writing emails for your email marketing campaigns.
Email is a very powerful tool if used correctly and can be very profitable, but always put your prospects needs before your own and you will surely be successful.
The Single Biggest Mistake Many Email Marketers Make And Don't Even Realise It!
Hi Jason here and in this post you are going to learn the single biggest mistake email marketers make!
Are you making this same mistake? I know I have been guilty of it so don't be embarrassed if you have too!
And I know how difficult email marketing can be if not done right; I've been there!
But this post will highlight the single biggest mistake many marketers make so you can avoid it! And when you discover it, it may appear to be so obvious but don't discount it because of that!
OK without further ado, let's talk email marketing!
If you asked a group of marketers this question:
"When you send an email to your list, what's your #1 goal?"
What answer do you think you'd get?
Here are a few that come to my mind:
To get readers to open it
To get readers to READ it
To give some useful info
To build rapport
To sell a product
Those are all good answers…
But they're also all WRONG answers
Of course, you want them to open the email, read the email, build some rapport, maybe give some useful info, but none of these are your primary objective
So what is?
The primary goal of email marketing is to get the CLICK; That's it!
Everything else is simply in support of that #1 goal
Ideally, you want to train your list to click your links like mind-numb robots! You want them to click automatically – without thinking – because it's what they always do when they open your emails
You don't need to sell the product – the sales page or video you send them to should do that for you.
You don't need to tell them everything about the blog post you're sending them to – the post will do that for you.
So how can you improve your click-through rate?
Give great information.
People will like you and TRUST you if you give them great info that helps them. Clicking the link is just a natural extension of that.
Show them the 'what' but not the 'how.'
You might give them a really useful tip on what drives super targeted traffic, but to learn how to do it they need to click the link.
Don't always send them to sales letters;
send them to fun stuff, too. Show them your blogposts, your videos and even other people's stuff now and then.
Now and then surprise them with a free product. For example your email tells them a method to list build using Facebook. Then you send them to a link that will give them 5 more list building methods and when they click the link, they see a very short sales page offering the product for FREE.
How much do you think they love you right now?
And what are the odds they will click more of your links in the future just in case there's another free product on the other side?
Of course, your list and your niche may call for slightly different methods but bottom line, your primary goal of email marketing is ALWAYS to get the click because the more trained your list is to click, the more money you will make in the long run.
I hope you found this post useful. Please leave a comment about whether you agree or disagree about the importance of the click and don't forget to subscribe to my blog for more posts helping you to grow your online business.