The recent pandemic has put a dent in your ability to network successfully. While most of you attend trade shows and similar events to add a few additional contacts to your Rolodex, online events are the latest, hottest trend.
Online events have replaced face-to-face meetings in recent years. As such, it's time to up your online game when networking.
But how do you do that? In this guide, I'll walk you through the best ways to network at online events. So with all that said, let's start.
Have A Great Profile
The digital age requires us to sign up for services by creating an account. Most online events are services, and organizers will require you to create a profile to attend the event. For this specific reason, having a great online profile becomes a necessity.
Through this profile, you will tell everyone who you are and what you're good at. Creating a profile makes it seamless to showcase your abilities and experiences. But a great profile will encourage others to go directly to you.
Since you need a profile to attend these events, this will likely be the starting point for many of you. I've had to tinker with my online profiles to network better at online events. Most of these events will also allow you to connect your social profiles.
After all, what better way for people to contact you than social media? Since we live in an age of social media, it's natural to assume you'll also need to work on that.
Start Introducing Yourself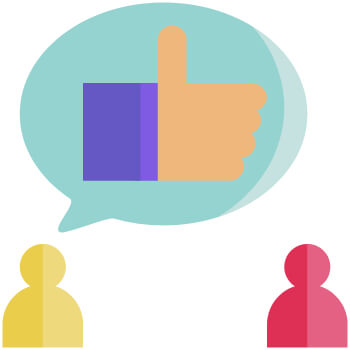 There isn't a better way to network at an online event than to make an exceptional introduction. By introducing yourself first, you're breaking the ice and jumpstarting a conversation.
Much like any other event, you will need to introduce yourself to others if you want to network at online events. By doing it first, you're telling others how confident you are.
Leverage Social Media
You should not underestimate the power of social media. Out of all the social media platforms, Facebook is still one of the best ways to connect with people.
While most of you shrug off Facebook, don't forget that there are nearly 2.9 billion registered users on it. One of the benefits of social media is that it's free. You don't need to pay for anything – a fact that you're certainly familiar with.
But there are also valid reasons why you need to work on your social media game if you want to network online. By leveraging social media, you can promote the event and get even more people to join.
If you're using the relevant channels and tools, other participants will discover your profile through your posts. To do that, simply share the event and add the event hashtags (if you're using Twitter or Instagram.)
You can also join Facebook groups and discover other participants, key speakers, and organizers. You can then directly contact these individuals and discuss topics relevant to your industry. Don't underestimate the power of social media when networking online.
One thing that online networking and social media have in common is that you can do it all the time. Online events pop up all the time. You can join as many events as you like.
To successfully leverage social media, you will need to learn how to use social media for networking, besides Facebook, LinkedIn is one of the best social media platforms where you can find professionals in any field.
Participate As Much As You Can
Not all online events are about listening to what the panel of speakers has to say. Some events actively engage with participants.
These are the types of events where you need to participate as much as you can. One reason why networking online is important is that it keeps you connected. The more you speak and share your thoughts, the more people notice you.
Since online events are organized by professionals within your industry, these people will notice you as well. In addition to the many eager participants that want to connect with you, maybe the organizers and speakers will want that as well.
They will notice you, and thus take an interest in you. Who knows, you'll even find a mentor who's willing to guide you.
Join Hangouts
Online events try to mimic physical events as much as possible. Everyone knows that you can hang out with participants before an event starts. That's why online event organizers make it convenient to allow hangout breaks before, during, and after the event finishes.
These hangout breaks are excellent for connecting with individuals. Most call them "virtual coffee breaks", as they're not that dissimilar. You can socialize during these coffee breaks and discuss topics regarding your industry and the event itself.
Virtual hangouts are great for getting to know your fellow attendees more. The event organizers might use a myriad of tools for hangouts. From Google's Meetup to Zoom, and even specific tools like Whova. What's important is to join a virtual hangout and let others get to know who you are.
If you're likable enough, participants will ask for your contact information. Give them your email address, Instagram account, or LinkedIn profile. Sooner or later, you'll add a few additional contacts to your virtual Rolodex.
---
About The Author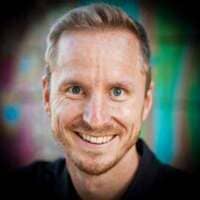 Erik Bergman co-founded Catena Media and helped grow it to over 300 employees and a $200 million valuation before stepping away to start Great.com, an iGaming organization that donates 100% of its profits to environmental charities. In addition to running a successful online affiliate business, Erik also hosts the Becoming Great podcast, shares entrepreneurship tips with his more than 1 million social media followers, and contributes to sites like Entrepreneuer.com, Business Insider, Foundr, and Forbes.
---