Email Subject Lines Examples
Is there a right or wrong way on how often should you email your list? We all know that your list should be treated as if it is a goldmine. Think about it. How would you react if you were bombarded with emails that provided no real value with the sole purpose of getting you to buy something?
Would you say that once a week or month is enough. You certainly do not want to inundate your subscribers with too much information, but at the same time you do not want them to forget about you either.
Why It is So Important To Frequently Send Emails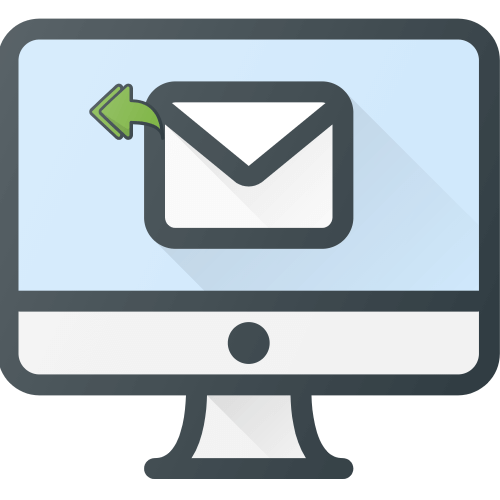 If you get it wrong when sending your emails, you could border on being annoying, in which case your subscribers will unsubscribe from your list. On the other hand, if you communicate often enough at just the right times and frequency, you have a better chance of making more money than the average marketer.
Some marketers recommend that you stay in touch by sending your list a weekly newsletter. While others say twice a week is not a bad idea as an absolute minimum.
When would it be considered as wrong to send out scheduled emails? Randomly sending out emails is not such a good idea. Say, you send emails 3 times per day over a 4 day period, then you decide to send out 2 per day for a week.
The problem with this is that your mails would not be expected, and would most likely be ignored as a result. This is not the way to do it. You do not want to annoy your list to the point where they unsubscribe from you.
If you carefully consider what is needed to foster a positive relationship between you and your subscribers, once a day would be regarded as a good start. Provided you share very useful information in the form of free videos, mini reports or something that has real meaning in their lives. It must be new, exciting and content that has not been shared previously.
When you establish frequent contact you will start accomplishing some important factors that are needed to grow your business, such as:
Strengthen your authority in the Niche that you are in
Establish credibility and trust with your readers
Demonstrate that you are here to stay
Increase your chances of being foremost in the mind of your subscribers when it comes to purchasing your offer
Fully showcase the benefits of making use of your products or services
Most importantly, when looking for an answer on how often should you email your list, you should bear in mind that your subscribers should be treated like family. This can be done by sending them an email where you simply state how much you appreciate them, then give them valuable information that will make a difference to their lives. All this without any strings attached.
Things To Avoid When Sending Emails
Do not shove all kinds of marketing messages in the face of your subscribers to try and twist their arms into buying this or the other from you. Unless, of course, you do it in a tasteful manner where they get to realize the value in owning a particular product you have.
You should rather concentrate on getting your subscribers to trust and value your opinion. Doing so will ensure they stay engaged and ready to respond to any future offers coming their way.
Some marketers go all out to promote anything and everything for the sake of making money. Avoid doing this. Send emails that focus on useful information and list sources that will add value to the life of your subscribers. Never think that you are bothering your readers if you have something of value to share with them.
Should You Broadcast Messages Or Send Autoresponders?
If you intend making a special announcement, then a broadcast message as a one off email would be ideal. On the other hand autoresponders make the lives of internet marketers so much easier.
All they need to do is set up their series of messages upon which subscribers will be informed on a regular basis about news and events that is of importance, or any other informative material.
Which one of the two would be better to use?
There is no right or wrong answer in this regard. Below are a couple of guidelines to help you along:
Broadcast messages – If you are a very organized individual who are able to send broadcast messages consistently on a daily, weekly or monthly basis, then this would the way to go.
Autoresponders – Most people and business owners already live a very hectic life, and would therefore prefer making use of autoresponders. This way you can keep in touch with your prospects for months if not years. All this without even being there. All that is required of you is to do the work once, then set and forget about it.
The only problem is that too much automation can become impersonal to the point where people do not feel valued. It won't be a bad idea to relate a story to your subscribers every now and again. You should mix it up a little. Make use of an autoresponder, but also broadcast something of importance every now and again.
For instance, on a Monday, Wednesday and Friday you could set your autoresponder to do its thing. Make a point of personalizing your messages on all the other days, which would include making use of broadcast messages.
Your subscribers will see you as a real person and not think they are dealing with a robot. This is the kind of approach that is highly recommended.
Back to how often should you email your list? The fact of the matter is that this question is answered differently by every business. You should email as frequently as you possibly can without annoying your subscribers.
Test it by taking a closer look at how often your mails get opened, etc. If you experience too many unsubscribes, then it is a sure indication that you are overdoing it. Close monitoring is the key to your success.

Your email's subject line is the gatekeeper of your email campaign. When you invest hours of work into getting the segmentation right and nailing the email copy, you absolutely want your email to get read!
The average person gets dozens of emails every day – and this may include coupons, newsletters, social media notifications, password resets, lead nurturing emails, invitation to parties, and so on. It's a lot of material to sift through, never mind open, and most people open the emails based on how effective the subject line is.
Granted, there are a few more elements of an email that determine whether or not you'll open it; for instance a familiar sender name, but for the most part, the subject line determines whether or not you'll pay attention to the email.
People's inboxes are always full of messages so it's all too easy for them to hit Delete without a second thought; yet email can be a powerful tool when used to market your business. Subject lines that convey a sense of urgency tend to have higher open rates than say, those that offer freebies, and the use of first names has been found to increase the open rate by a small margin.
But there's a lot more to subject lines than first names, and knowing which factors affect open rates can help you draft effective emails. Here's a quick guide to get you started:
1. Localize And Personalize
You've probably come across basic personalization in email marketing- "Hey John, would you like.." It's pretty common nowadays and perhaps a little overused but that does not mean you shouldn't personalize your subject lines. You get a better effect when you use customer attributes and actions to tailor your emails. Remember the following:
Use first and last name
Modify the subject line based on the recipient's location
Mention their actions on the website- favorite features, what they've been up to, etc
Clothing stores are very specific to gender when highlighting products
2. Be Very Specific
Whether you're sending notifications or direct updates, you need to be clear about each campaign and your objectives. However, being upfront doesn't necessarily mean revealing everything the email is about, but assuming you're targeting specific segments, then you need to point that out in the subject line.
Cold emails are the most challenging because you have to explain how you got the recipient's contact information, win them over and then present your sales pitch.
It might sound counter-productive to let people know why you're sending them emails but it's actually the best way to get their attention and get click-throughs.
3. Take Time To Build Momentum
Auto-responders are very effective at sustaining a life-cycle email marketing campaign. The series makes it easier for you to present yourself to the recipients and allow you to build momentum, because you shouldn't just email people out of nowhere.
Informative subject lines can be used in a series to build momentum and increase your email conversions but unfortunately most businesses send less emails than they could for fear of annoying their recipients. If the emails are relevant and helpful, you shouldn't worry about annoying the readers.
4. Test Everything!
You may have read that short subject lines are more effective at boosting opens: it's one of the many marketing quotes thrown around but the truth is you can never be sure how true that is for your own audience. Subject lines are relative to your audience and there really isn't any hard rule when it comes to length.
The best approach here is testing. Draft the best subject lines you can and play around with long and short lines, capitalization, funny characters, etc. Testing is important in every aspect of marketing so apply it to your subject lines to get a clear picture of what works.
To give you a better picture of what works in subject lines, here is a compilation of 7 email subject lines people went crazy about:
1. " Hey"
When handling inbound marketing, simple subject lines have the best results. This particular example is not about a smart or short subject line, but rather the effective combination of casual personalization and the sender name paring- for instance if you received an email from the president with this subject line, you'd be curious to find out what he has to say.
Pairing unlikely subject lines and sender names is very effective at getting people to read the email.
You may also try paring a goofy mascot with a serious subject line.
2. "As You Wish"
Learn what makes your audience tick and employ a few psych principles to get their complete attention. For instance, this subject line was taken from a movie, The Princess Bride, and UncommonGoods used it on their buyers for a more personalized effect.
The company knows their buyer persona very well and they knew that referencing that particular movie would get their subscribers' attention.
3. "Where to Drink Beer Right Now"
Okay, so not everybody loves beer, but imagine receiving this in your inbox at 18:45 on a Wednesday night? I mean, think about it: you've been holding it together since Monday and now you need to decompress with a few of your buddies before the weekend gets here; and then you get a notification just as you're about to head out and it says "Where to Drink Beer Right Now".
The timing alone makes this subject line a winner.
4. "Not Cool, Guys"
We're not all equipped to be snarky writers but you can play around with the subject line and find a way to make it stand out.
Most email platforms make it easy for you to edit the preview text so utilize that extra space to win over more subscribers and boost your email stats.
5. "You're Missing out" 
You may have heard about FOMO, an acronym for fear of missing out; which is actually a big deal now in our interconnected society. Naturally, people don't like to miss out on things, and a smart marketer will exploit this vanity by initiating an effective marketing campaign.
6. "DO NOT Commit These Facebook Atrocities"
No matter how reserved or down-to-earth you are, nobody likes to do things wrong.
Why not work on that simple and natural human tendency on your email subject line? Learn to dramatize your words for effect.
This line spells out "DO NOT" using full caps for effect, so that way readers will notice the message in their inbox.
7. "What Can You Afford?"
This is an interesting and somewhat encouraging angle; showing your audience a bunch of products that are RIGHT on their budget. Its also kind of competitive, your audience pitting cash against what's available on the market.
You have to play off emotions to get people to read your emails.
You needn't be a psychologist to play this game; just pay attention and you'll see a number of opportunities. Remember principles such as scarcity, urgency and social proof, and see how they boost your conversion rates.
---