Affiliate Marketing For Beginners
If you are reading this post, you must already realise that affiliate marketing is one of the quickest and most lucrative ways to start an online business.
But it isn't always as straightforward as it seems and we're going to look at a couple of affiliate marketing strategies that you can use to boost your effectiveness as an affiliate marketer and these are based around the concept of SEO (search engine optimisation).
Firstly, we'll take a look at keyword research to help you rank in Google and then we'll look at best practices to set up your site so it can be easily found.
This may sound like affiliate marketing for beginners, but I reckon most would benefit from these 2 tips.
Sound good? Let's dive right in…
Basic Keyword Research For Affiliate Marketers
As an affiliate marketer, you want to learn the best ways to use keywords to help build your business. But if you don't have any experience working with keywords, it can be a little confusing.
These helpful tips should assist you in being able to learn the best keywords and how to use them. First, you need the right tools to help you gather the best keywords.
These are called keyword tools and their purpose is to show you which keywords people are using to search for things.
If you're just starting out, there are some great free and paid keyword tools you can use. One of the good free ones is Google AdWords. You can also use tools like Wordtracker, SEMrush, SpyFu, Ubersuggest, Wordze or Keyword Discovery.
Some of these have all free access, some free but limited usage offers and others are paid.
The Google AdWords Keyword Tool is very easy to use. When you pull up the screen, type the word or phrase you're thinking of using on your website or blog. For example, if you're selling acne products, you'd type the word acne in the box where you list the word or phrase.
When the words come up, you'll see: acne, cystic acne treatment, adult acne treatment, best acne treatment, etc. The tool will show you if the competition is high, medium or low and what the volume of global and local monthly searches is.
One helpful tip is that you also want to cover other terms people would use to search for acne. To get other words people might be using, you can pull up an online thesaurus and type in acne.
You'll get a response of: blemishes, pimple, skin inflammation etc. – and you can put those words in the keyword tool and see how they rank.
You want to make sure that you're looking for both broad and longtail keywords. A broad keyword has the potential to bring more views to your site if you're able to rank high for it.
These are words that people use when they're looking for something but aren't completely sure what they want. For example, someone might type in the keyword 'shoes.'
When you're doing keyword research, you also want to look for exact matches. An exact match is how it sounds. Your keyword or keywords exactly match what someone has typed into the search engine.
For example, if someone types in 'black lamp' and you have that as your keyword, it will lead them to your website or blog or ad.
You want to make sure that you use longtail keywords. A longtail keyword is a set of 3-5 words that are better targeted toward someone's search because they're more specific.
While 'play guitar' is an example of a keyword phrase, an example using longtail keywords would be 'learn how to play guitar' or 'how to play guitar notes' or 'how to play guitar for kids' etc.
Longtail keywords are important because you can get more traffic because you rank well – and you'll end up with higher conversions.
OK, now let's look at some ways to optimise your site with some basic SEO settings and we'll assume that you are using WordPress to build your blog or website.
Basic Search Engine Optimisation For Affiliate Blogs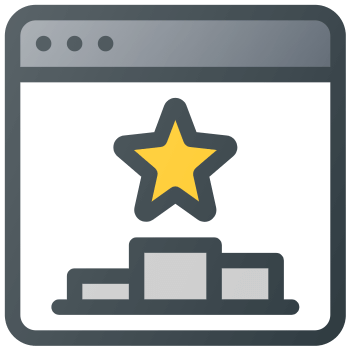 Some affiliates set up a blog and create lots of content – without ever learning the ins and outs of search engine optimisation. As a site owner, whether you have your own products or promote someone else's, it's important that you know SEO.
Make sure the settings allow search engines to index you. Inside the dashboard, you have the option to block access to your site by the search engines. This is under Settings and Privacy, so do a quick check to see if it's set up correctly.
Give your site a title and tagline. Under the Settings tab again, you want to go into the General section. Here it says Site Title and Tag Line, you want to fill these spots in with relevant, keyword-based content that tells people what your site is all about.
In the Writing category under Settings, go to the bottom where it says Update Services. Find a good up-to-date Ping list and paste those URLs into this area. That helps other sites know when you have new content.
Categorize your blogs and deliver a good navigation system. When a visitor lands on your website, you want it to be sticky. Sticky means they stay around for awhile, not clicking out after they read one blog post.
With good navigation, like a list of categories and recent or popular posts in your sidebar (all done with widgets), you can let the visitors know there's more good content they might like.
Go to the Settings section again and click on Permalinks. You want this option to be Post Name. This means that after your domain and the word blog, the URL will have the name of the post, like this: yourdomain.com/blog/keyword-relevant-blog-title.
Use both broad and longtail keywords in your posts and pages. Some affiliates make the mistake of trying to rank for the broadest keywords in their niche, like "health" or "diet." It's much easier to rank well in search engines when you use longtail keywords.
---
By the way, if you are serious and want to take your blogging to the next level, check out the Rapid Blogging Blueprint. This is a premium level training that takes you through each and every step of setting up your own highly profitable blog and profiting from it. You can check it out here.
---
A longtail keyword phrase would be something like this: "the best diet after pregnancy." Over time, as your blog becomes an authority figure, you may find that you're also ranking for the broad terms as well.
Use a Google sitemap plugin. This plugin helps Google have quick access to a sitemap, rather than you having to manually create a sitemap that helps guide their robots or spiders around your domain.
Consider an SEO optimiser plugin to give your blog a boost. There are many plugins that help you maximize your blog posts on autopilot. Do some research and see what works best for your needs.
If you are just starting online, then one of the quickest ways to start making money is to get into affiliate marketing.
This business model doesn't rely on you having your own products to sell, but rather you are promoting other people's products and you get a commission for each sale made.
This way you can quickly send traffic to an affiliate offer and start making money.
Of course, the first thing you need to do is to decide on the niche that you are wanting to operate in.
The Best Way For Affiliate Marketers To Choose A Niche
When it comes to affiliate marketing, there are many ways for affiliate marketers to choose a niche.  It's important that you put some thought and research into your niche before you put your time and effort into it.
The first thing you should consider is choosing a niche that you feel passionate about.
With affiliate marketing it's best to be writing and working in an area daily.  If you don't enjoy what you're doing, chances are slim that you'll stick to it for very long.
If you choose something that isn't going to make you happy to wake up and work each morning, then you're in a bad position before you even get started.  Over time, if you don't enjoy what you're doing, you'll get bored. 
Eventually you may even feel depressed and hate what you're doing.  This is the exact opposite of what you want to experience in your work life.  Make sure you have the ability to dig in to your niche forever.
Next, you need to look at the longevity of the niche.  You'll want to avoid something that's considered a fad and will be obsolete before you start making any money.
With affiliate marketing, it will take some time to begin making substantial income, even though initial commissions can be seen right away.
Once you've built up a niche, you want to be able to keep it going for a long period of time.  So, make sure your choice isn't something that will be here today and gone tomorrow.  You want your hard work to pay off long-term.
It's also important to think about profitability.  Is what you want to promote going to make money?  After all, you're turning to affiliate marketing to make a steady (and rising) income. 
Do your homework and find out how many people will be interested in what you're promoting.
You also need to consider promotion options.  In your niche, what kinds of products can you promote?  Can you promote a book that will sell in your niche?  Can you promote tangible items or digital products?
A membership site related to your niche is also a possibility to consider.  These are all things to think about as you're choosing your niche before you put in a lot of time and energy.
When you choose a niche that interests you and has a wide variety of products that you can promote, you'll have more success in the long run.
Now, once you've considered all the above and decided on a niche, there is another consideration to think about: do you decide to stay in a broad niche with a larger target audience or do you drill down into a sub-niche which will be narrower and have a smaller audience but thy will be much more targeted. There are pros and cons for both so let's dive in…
Should Affiliate Marketers Choose A Broad Or Narrow Niche?
Whenever affiliates are just starting out, or questioning the direction they already took, they start wondering if a broad or narrow niche is the best way to go.
There's actually no right or wrong answer, but you have to know how to tackle the two different strategies.
If you go with a broad niche, it means you have to have fantastic organization of the sub-niches. It's very possible to do, but it will take time to rank well in the search engines for the broad spectrum of topics.
So, let's say you decided to tackle the children's toy niche. You could have a general toy site, but you'd still need to organize the content into things like toys based on age, gender, materials, brands, indoor versus outdoor, etc.
Or you could go with a narrow approach in your niche. This makes it really easy for you to rank quicker with an authority site.
For example, TopToysfor1YearOldGirls.com that was fully focused on toys for this age and gender would probably become an authority site rapidly for those searching for that topic.
Either way you choose – broad or narrow – you can work your way back over time. So, if you choose a broad niche, you can work over time to dig into the narrow levels and provide expertise there for your affiliate income.
If you choose a narrow niche, like the one listed above, you could branch out and create a bunch of narrow sites and then eventually link them to a main site.
For example, you could create a TopToysFor2YearOldGirls.com, 7-year olds, 13-year olds, etc. Once complete, you could then create a main "TopToysForGirls.com" site that linked them all together.
Don't worry if you've started out the wrong way because eventually, your goal is to have complete domination in a niche. You have to look at this from a long-term perspective, not what will help you make the most amount of money in 30 days.
The great thing about both niches is that you can search for keywords that will help guide you in the type of content that you want to create.
Over time, you may want to move from free keyword tools to the paid versions that give you more information about the kind of edge you can expect to have over the competition if you rank well for them.
Pick whichever strategy you feel more comfortable with right now – broad or narrow – and then if you want to move into a new direction, you can do that without any problems down the road.