Lead Magnet
If you are new to online marketing, you may not know what a lead magnet is so let's start there.
A lead magnet is simply a free gift that you give away in return for some information from your prospect, typically their email address.
The idea is that once they have opted into your email list, you can then send them regular emails with tips and tricks and the occasional offer. You can read more about using autoresponders to send automated emails here and you can read this post about finding great lead magnet ideas.
So, how do you create a desirable lead magnet that your visitors will be unable to resist?
Well, follow these 5 quick steps and you'll have a great lead magnet put together in no time at all.
1 – Know Your Audience
This is by far the most critical part of creating anything for your prospective visitors and buyers. You must know the audience you are trying to attract, and you must know them on a deep level.
A lead magnet is a highly targeted gift that solves one problem for your readers. Remember, less is more.
Your niche may have a number of sub-niches and you can create different lead magnets for each different sub-niche.
For example, you may be in the Internet Marketing / Online Business niche and you could develop a separate lead magnet for those interested in using blogging, Amazon Kindle, Ecommerce etc.
These are all types of online business but vary dramatically in what the audience needs.
You can create a generic lead magnet for "Online Business" but it won't be nearly as successful as more specific, targeted lead magnets.
Remember, one problem; one solution!
If you already have a website, listen to your readers. If you allow comments on your posts, what are they saying? Any questions you see are potential lead magnets.
Browse forum boards in your niche to see the kinds of questions people are asking for more insights into the problems your readers are encountering.
OK, so you know your audience and what their problem is. Onto step 2.
2 – Brainstorm Lead Magnet Ideas
Now you have an idea as to what problem your lead magnet is going to solve, it's time to get creative.
DO a brain dump and get everything out of your head. Nothing is off limits at this point as you will go through everything later and discard what you don't need.
The important thing here is to always have in mind the research you carried out in step 1.
It can be very easy to go down the wrong route and to start creating a lead magnet that you think your readers want.
If you find yourself doing this; STOP.
You already know what your readers want so just give it to them.
This is one of the biggest reasons why your lead magnet will fail; giving your readers what YOU think they want, rather than what they really want.
Go through your brain dump, get rid of what you don't want, and then start to think about what type of lead magnet you want to create which moves onto the next step.
3 – What Type Of Lead Magnet Will You Create?
OK, you're really moving now!
You've done your research and got a seed of an idea for your gift which will be irresistible to your visitors.
Now, you need to decide on the format that you will deliver your free gift.
Are you creating a "how-to" type gift? If so, this may work well as a quick tutorial type video, unless your niche tends to dislike video (although this is rare nowadays)
Are you creating a checklist, tool list or resource guide? If so, then a simple pdf report may be best.
Are you creating a motivational type of gift? Then perhaps an audio would work best.
Once you have decided on the format, now you can move onto the next step and actually start creating it.
4 – Create Your Lead Magnet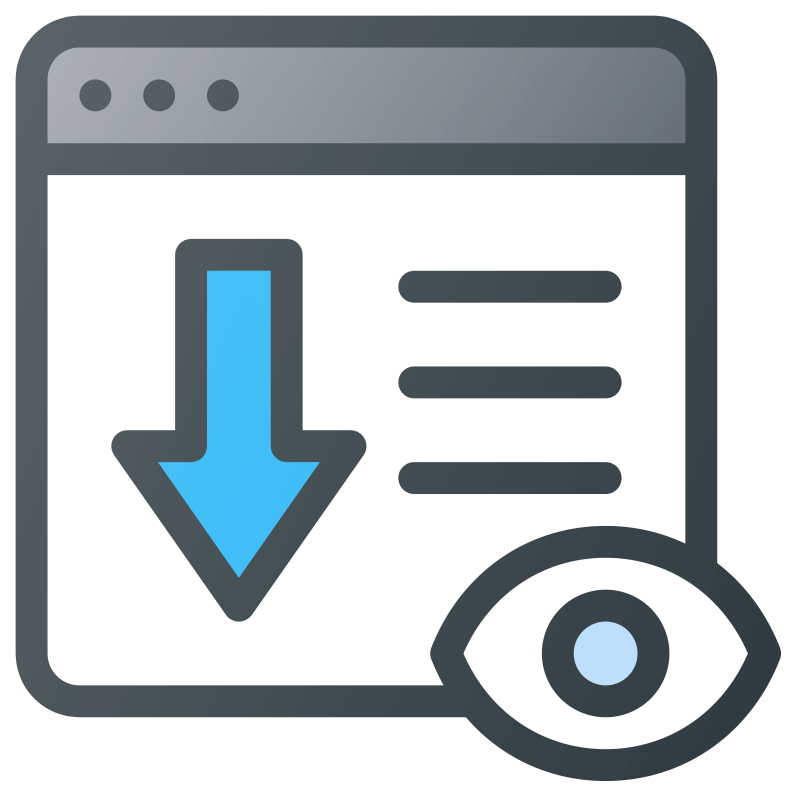 OK, now it's time to put everything together and create your amazing free gift.
Research the topic fully and make your explanation as to how your readers can overcome the problem as simple as possible.
If you are writing a report, make sure it is easy to read with good use of headings, paragraphs, bullet points, graphics etc.
You can create great reports in MS Word or Pages and convert them to pdf's, but if you want to take your reports up a notch, then consider looking into either Designrr or Sqribble to create eye-catching pdf reports.
If you are recording a video, you can use free or cheap screen recorders such as Screencast-o-matic and if you want to edit it, you can use something more powerful such as Camtasia.
If you want to record and edit audio, you can use a free tool called Audacity.
Once you have created your lead magnet, the final step is to get it live on the internet, so onto the final step.
5 – Upload And Automate
So, you now have your sexy new lead magnet. That's great, but now you need to get it online so people can find it, opt-in and then download it.
Firstly, you'll need to sign up to an autoresponder service such as Active Campaign or Aweber. You will use these to generate some code for an opt-in form, and, more importantly, to send automated emails to people who sign up for your free gift.
Once you have signed up to an autoresponder, go and create a form that people can fill in. This will then generate some code that you will need in a minute.
You may also want to create an email sequence to welcome your new subscribers.
Now you have your opt-in form code, you need to create a web page for people to visit to read about your free gift and to opt-in. This is normally called a squeeze page or landing page
There are many page builders out there, but I prefer Convertri or OptimizePress.
Choose a template and create your squeeze page. Keep it simple, perhaps an image of your gift and a few bullet points explaining what they'll get.
Once you have designed it, you need to add the form code from your autoresponder to the page so there will actually be a form that they fill in with their details to get their gift.
The final part is to upload your free gift so they can download it after signing up.
You can upload it to your own website or use something like Amazon S3 which is incredibly cheap; in fact, you get the first year free.
Once you have uploaded your gift, you can add the link to it in your welcome email.
Don't send people to a Thank You page with a direct download link. This is because some people will give a fake email address. By including the download link in an email, you are ensuring that you are only getting genuinely interested people signing up and downloading the gift.
OK, there are the 5 steps you need to create a desirable lead magnet.
I know there are a number of technical moving parts involved in doing this, and if you have any questions feel free to contact me.
And here is a handy infographic that you can use as a reminder of the steps to follow.

A website or blog is an essential business tool and it's one that every business uses differently.
However, there is one thing that every business wants to accomplish with its website and that is leveraging it to create more growth by increasing leads, sales and revenue.
Luckily, there are several ways to do this and they are quick and easy to implement.
Before you get started you need to determine your current state of lead generation, so you can track your success and determine the areas where you most need improvement.
The first thing you can do is to work out where most of your online traffic comes from.
These sources can include:
Email Marketing: Any decent autoresponder will allow you to track clicks to your website when your prospects are reading, opening and clicking on links in your emails.
Social Media: You may be getting traffic from people who engage in a campaign through one of your social media profiles; this could be free or paid, although paid is easier to track.
Blog Posts: You may be getting some good organic traffic from your highest-performing blog posts.
So, here are 6 ways that you can get leads from your website, starting today!
1. Add Lead Generation Forms To The Posts/Pages That Get the Most Traffic
Now you know where your traffic is coming from and your best performing posts, you can add opt-in forms to your most popular blog posts. This could be offering a free report or eBook, but it MUST be related to the content they are interested in.
These can take many forms, such as a sign-up form on the side or top of the page, a form that slides in at a certain point in time, a pop up or lightbox and they can also be triggered by "exit intent" if a reader goes to leave the page.
There are numerous tools that can add opt-in forms to your website but my 2 favourite tools are Thrive Leads and Conversion Gorilla.
2. Make A Newsletter Sign Up
As well as opt-in forms that lead to landing pages, squeeze pages or sales pages, you can also have a form to sign up for updates on your blog as a newsletter style format. I would use a Thrive Leads widget to place a sign-up form on the side of the page.
This way, although someone may not want an ebook, report etc. they may be interested in the stuff you post so may sign up to be kept in the loop with new articles that you post.
3. Offer Content Upgrades
A content upgrade is where you can offer the reader something in return for consuming the blog post they are reading.
This could be as simple as offering a pdf version of the post that they can download for reading later (this works well with longer posts). But it could also be a checklist or audio/video version of the post too. The key is that it must be entirely congruent with the post they are reading.
There are a couple of tools that you can use to create mini pdfs of your blog posts and the best two are Designrr and Sqribble, but you don't need them as you can also do it in MS Word. The software's will give you some styling options to make your reports more stylish if that is what you want and this does help you to stand out from others just offering standard pdf reports.
You can also use Post Gopher which is a very handy tool as the reader can fill in the details in the form and Post Gopher will automatically create the pdf and email the link to the reader when it has been generated.
Content upgrades can be a really powerful but simple way to grab leads from your posts, so don't underestimate it and try it for yourself.
4. Always Have A Call To Action
Every piece of content you write should be designed with an end goal in mind. You should always be content marketing.
Your content should always provide great value and be useful to the reader and you should guide them to look for more information from you in the form of a free gift in exchange for their email address, or, better still, in the form of a paid product or service.
Once again, the key is congruency. If the offer is related to the content they are consuming, and the content is useful to them, they are much more likely to take you up on your call to action.
Use images to make your calls to action stand out. Use tools such as Canva or Youzign to create an eye-catching image, and you can use a Thrive Leads shortcode to create a clickable image that will allow them to opt-in.
5. Create An About Me Page
One of the most widely visited pages of any website is the "About Me" page.
A good About Me page should not just be a few words about who you are, but rather a mission statement and a subtle marketing message that garners authority and trust.
When done right, this can have an indirect effect on your opt-in rate as people will have an idea about who you are, what you stand for and are more likely to trust you and accept what you say.
This is probably one of the most overlooked pages on most websites but taking a little time to craft a good About Me page can really pay off, so it is really worth the effort.
6. Make Your Site Mobile-Friendly
Did you know that over three-quarters of all Americans 18 and older now own a smartphone, and nearly 20% of smartphone owners use their mobile devices exclusively to access the internet? And outside the US, the figures may be even higher, so this is a huge source of potential traffic.
By making your website mobile-friendly, you'll capture leads from the lucrative and ever-growing mobile internet user market and this is only going to expand, so it pays to get in now.
It is also alleged that Google penalizes sites that are not mobile-friendly, so it is definitely something to consider.
OK, there are 6 ways that you can use to get more leads from your website.
While there's no one-size-fits-all solution when it comes to boosting website lead generation, by implementing these six simple tips you can transform a potentially under performing site into a strong, lead generating machine for your business.
Lead Magnet Ideas (5 Steps To Double Your Opt-in Rate And Make Some Sales In The Process)
If you've been around the internet and internet marketing in particular, I am sure that you're familiar with how lead magnets usually work – you offer your website visitors a free report or some other incentive in exchange for their name and email address and joining your list. Depending on your traffic source and the relevancy and strength of your offer, your opt-in rate could be anything from almost non-existent to 30% or more.
BUT unfortunately, there's a problem with this approach – EVERYONE and their uncle is offering some type of incentive to get people to join their lists. And because of this, visitors have become more and more cautious about giving away their email address. Think about it; when you come across a squeeze page, do you instantly fill in your details or do you take a few seconds to weigh up the benefits that the report is offering as outweighing the loss of privacy (and signing up to receive more emails/offers) that entering your email address will bring?
So, what can you do to increase and possibly even DOUBLE your opt-in rate?
Well you need to change things up a bit and here are 5 steps to do just that:
Step 1:
Create a dynamite lead magnet with great information on how to do something. For example, maybe it's a case study: "How Janis Smythe made $4,294 in 12 days using XXX technique."
If you're just starting out and you need a case study to use, start by using good old Google. Don't forget to let the person know you're doing a case study on them, if appropriate, because in this case you really should get permission first.
Or you could omit any names and fictionalize the personal details. That works, too as long as it is a legitimate case study and not made up!
Or if you can find a case study that has already been published in an article on the web, then you can use that to back up what your lead magnet is teaching (don't forget to add a link back to the original article/case study to attribute the author if doing this).
Step 2:
Write an excellent squeeze page. Yes, you're giving the report away, but you still need to entice people into wanting it. Focus on the benefits that the report will give to the reader and make it a no-brainer.
Step 3:
At the bottom of the page, and perhaps to the right as well, put a download button. That's right – no opt-in form at this point, just a 'download it now' button.
Step 4:
Split your report into two sections. The first section is the introduction and overview. What they'll need to do this, how much money they can make and the success they can have, and so forth. Don't make direct promises, of course. Make sure that you follow FTC guidelines at all times and also include an earnings disclaimer on your page.
This is the "sneaky" part. The second half of the report is the payoff, the actual technique and how to do it step by step.
On the bottom of the first section, tell the readers that the step by step blueprint is in Part 2.
That is sneaky, right?
But it gets even better!
I love this part; place TWO links on the last page of the first section – one where they pay $17 to buy the second half of the report…
And a second link where they get the report for FREE in exchange for their email address.
Both links go to the same webpage.
Step 5:
Create the webpage for the second half of the report. Give them the option to pay $17 and the option to get it in exchange for their email address.
You should get extremely high opt-ins using this method and having the payment button there makes it look like they are getting an extremely good deal by giving you their email address. Psychology in action!
And oddly enough, once in a while someone will actually pay for the second half of the report. Don't ask me why, but they do. And that's okay too. Any revenue generated is a tidy bonus for you.
Try these 5 steps when creating your next lead magnet and see what this can do for your opt-in rate and please let me know how it goes.