If you are new to online marketing, you may not know what a lead magnet is so let's start there.
A lead magnet is simply a free gift that you give away in return for some information from your prospect, typically their email address.
The idea is that once they have opted into your email list, you can then send them regular emails with tips and tricks and the occasional offer. You can read more about using autoresponders to send automated emails here and you can read this post about finding great lead magnet ideas.
So, how do you create a desirable lead magnet that your visitors will be unable to resist?
Well, follow these 5 quick steps and you'll have a great lead magnet put together in no time at all.
1 – Know Your Audience
This is by far the most critical part of creating anything for your prospective visitors and buyers. You must know the audience you are trying to attract, and you must know them on a deep level.
A lead magnet is a highly targeted gift that solves one problem for your readers. Remember, less is more.
Your niche may have a number of sub-niches and you can create different lead magnets for each different sub-niche.
For example, you may be in the Internet Marketing / Online Business niche and you could develop a separate lead magnet for those interested in using blogging, Amazon Kindle, Ecommerce etc.
These are all types of online business but vary dramatically in what the audience needs.
You can create a generic lead magnet for "Online Business" but it won't be nearly as successful as more specific, targeted lead magnets.
Remember, one problem; one solution!
If you already have a website, listen to your readers. If you allow comments on your posts, what are they saying? Any questions you see are potential lead magnets.
Browse forum boards in your niche to see the kinds of questions people are asking for more insights into the problems your readers are encountering.
OK, so you know your audience and what their problem is. Onto step 2.
2 – Brainstorm Lead Magnet Ideas
Now you have an idea as to what problem your lead magnet is going to solve, it's time to get creative.
DO a brain dump and get everything out of your head. Nothing is off limits at this point as you will go through everything later and discard what you don't need.
The important thing here is to always have in mind the research you carried out in step 1.
It can be very easy to go down the wrong route and to start creating a lead magnet that you think your readers want.
If you find yourself doing this; STOP.
You already know what your readers want so just give it to them.
This is one of the biggest reasons why your lead magnet will fail; giving your readers what YOU think they want, rather than what they really want.
Go through your brain dump, get rid of what you don't want, and then start to think about what type of lead magnet you want to create which moves onto the next step.
3 – What Type Of Lead Magnet Will You Create?
OK, you're really moving now!
You've done your research and got a seed of an idea for your gift which will be irresistible to your visitors.
Now, you need to decide on the format that you will deliver your free gift.
Are you creating a "how-to" type gift? If so, this may work well as a quick tutorial type video, unless your niche tends to dislike video (although this is rare nowadays)
Are you creating a checklist, tool list or resource guide? If so, then a simple pdf report may be best.
Are you creating a motivational type of gift? Then perhaps an audio would work best.
Once you have decided on the format, now you can move onto the next step and actually start creating it.
4 – Create Your Lead Magnet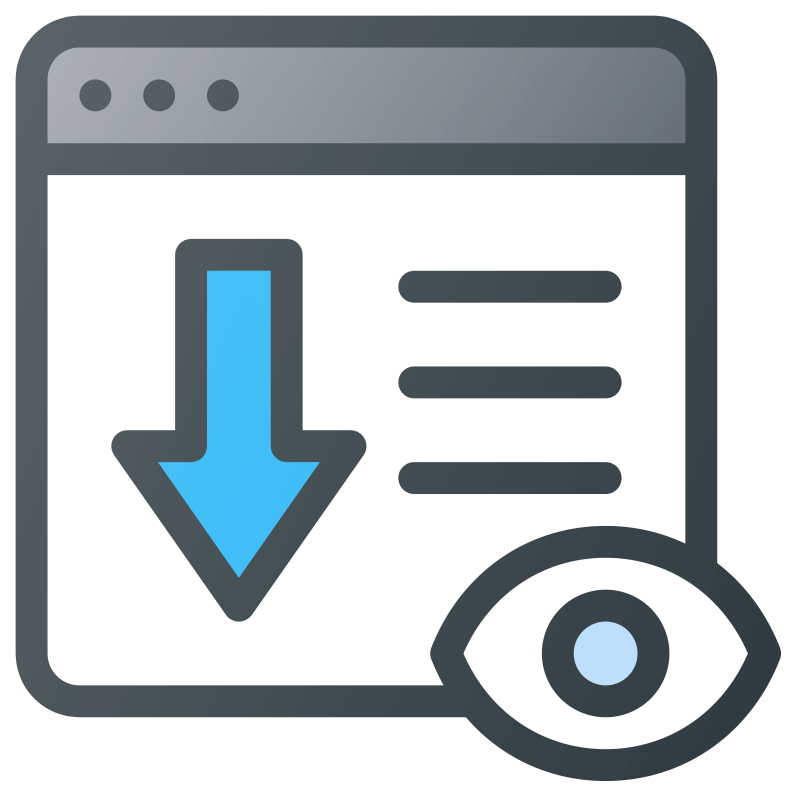 OK, now it's time to put everything together and create your amazing free gift.
Research the topic fully and make your explanation as to how your readers can overcome the problem as simple as possible.
If you are writing a report, make sure it is easy to read with good use of headings, paragraphs, bullet points, graphics etc.
You can create great reports in MS Word or Pages and convert them to pdf's, but if you want to take your reports up a notch, then consider looking into either Designrr or Sqribble to create eye-catching pdf reports.
If you are recording a video, you can use free or cheap screen recorders such as Screencast-o-matic and if you want to edit it, you can use something more powerful such as Camtasia.
If you want to record and edit audio, you can use a free tool called Audacity.
Once you have created your lead magnet, the final step is to get it live on the internet, so onto the final step.
5 – Upload And Automate
So, you now have your sexy new lead magnet. That's great, but now you need to get it online so people can find it, opt-in and then download it.
Firstly, you'll need to sign up to an autoresponder service such as Active Campaign or Aweber. You will use these to generate some code for an opt-in form, and, more importantly, to send automated emails to people who sign up for your free gift.
Once you have signed up to an autoresponder, go and create a form that people can fill in. This will then generate some code that you will need in a minute.
You may also want to create an email sequence to welcome your new subscribers.
Now you have your opt-in form code, you need to create a web page for people to visit to read about your free gift and to opt-in. This is normally called a squeeze page or landing page
There are many page builders out there, but I prefer Convertri or OptimizePress.
Choose a template and create your squeeze page. Keep it simple, perhaps an image of your gift and a few bullet points explaining what they'll get.
Once you have designed it, you need to add the form code from your autoresponder to the page so there will actually be a form that they fill in with their details to get their gift.
The final part is to upload your free gift so they can download it after signing up.
You can upload it to your own website or use something like Amazon S3 which is incredibly cheap; in fact, you get the first year free.
Once you have uploaded your gift, you can add the link to it in your welcome email.
Don't send people to a Thank You page with a direct download link. This is because some people will give a fake email address. By including the download link in an email, you are ensuring that you are only getting genuinely interested people signing up and downloading the gift.
OK, there are the 5 steps you need to create a desirable lead magnet.
I know there are a number of technical moving parts involved in doing this, and if you have any questions feel free to contact me.
And here is a handy infographic that you can use as a reminder of the steps to follow.