You've heard that outsourcing is a great way to grow your business (that's true).
Because, let's face it; you can't do everything yourself.
While it may seem like common sense, it's not always so easy for new entrepreneurs to acknowledge. They tell themselves that they'll save money if they just do it all themselves.
Perhaps it's the control freak in us who wants to stay in charge of every aspect of our business, or the frugal shopper who wants to save money by just working on projects ourselves.
Regardless of how hard we may try to convince ourselves not to outsource, the bottom line is that delegating important tasks to qualified professionals is simply the fastest way to grow your business and skyrocket your income.
There's another reason why outsourcing is important: when you try to do it all, you're taking 2 big risks.
The first is that some tasks and projects won't be done as well as they well as they could be if you had more time, or the necessary training. This could lead to distributing inferior products or low-quality content that won't help move the needle.
The second risk, and it's a big one, is that you'll simply burn out and not be able to stay on top of your market.
No matter how many skills are in your arsenal, or how many years of experience you have, there are always tasks that can (and should) be done by seasoned professionals.  As the old saying goes, just because you can do it yourself doesn't mean you should.
With an outsourced team, you can get the help you need to grow your business faster than ever before, and without worrying about human resources and employment taxes.
Better yet, if you stick with hiring professionals who are experts in their field, you won't even have to train anyone to complete the tasks you assign to them because they'll already be experienced and ready to take on all that you have to offer.
Outsourcing is the smart way of doing business, building an established presence in your industry quickly and developing a life-long brand that stands out and apart in your niche.
Connecting to seasoned professionals gives you the leg up, allowing you to compete, head on, with some of the biggest names in your niche.
In other words, it levels out the playing field.
And while you'd like to get started right away, maybe it all seems a little overwhelming.
You're not sure where to start or what steps to take to get the process rolling.
Good news: You can get started with outsourcing in just four easy steps. Read on…
Step 1: Determine Your Needs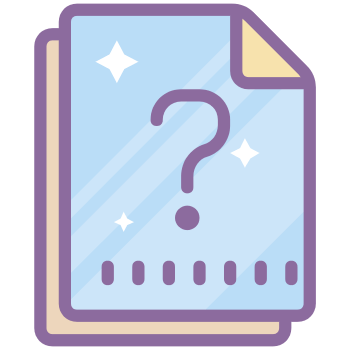 Your first step is to figure out what to outsource. Ask yourself these questions:
What jobs do you need done? Here you need to evaluate all areas of your business, including: Writing, copywriting, graphics, design, programming and other technical jobs, marketing and customer service. Then draw up a list of jobs you have in each of these areas.
Is it cost-effective to outsource? First attach a dollar figure to your time (such as $50, $75, $100 or whatever your time is worth).
Then figure out how long it would take you to do a particular task. Next, multiply the hours it takes you to a complete a task by your per-hour worth.
Example: Let's say your time is worth $75 an hour and it would take you two hours to create a graphic – that's $150 of your time. If you can find someone to do it for less, then it is indeed cost effective to outsource the task.
Step 2: Advertise Your Job
Once you've figured out what tasks you need to outsource, your next step is to advertise the job in order to attract as many qualified prospective freelancers as possible.
While there are a variety of ways to do this – and you should utilize as many of these methods as possible.
One great way to do it is to post your project on a freelancing board like Fiverr, Upwork, Freelancer or Craigslist. You're bound to attract plenty of qualified candidates!
Step 3: Choose A Vendor
At this point you'll get to choose from among a lot of vendors. But don't make your choice based on price alone.
Instead, you need to do your due diligence to find the most reliable freelancer who'll get the best results for you. That means checking the freelancer's feedback rating, testimonials, business history and portfolio.
This step takes a bit of time upfront, but it will save you a lot of time, frustration and money in the long run.
Once you've researched all the candidates, select the best one and hire him or her. Then move on to the next step…
Step 4: Manage The Project
Whether you get mediocre or great results is largely going to depend on what you do at this step. That's because you need to do the following.
Provide a clear brief and instructions. Your freelancer may have some amazing talents, but mind reading probably isn't one of them. And that's why you need to provide a clear and accurate "no guesswork required" brief for your freelancer.
Offer protocol checklists to help your freelancer produce the best results. Secondly, you need to continue to communicate your wishes and help your freelancer do great work for you. And one way to do this is by offering a protocol checklist for each project.
At this point you're probably thinking at the whole four-step process sounds simple enough. And you'd be right. But you may also be looking to fill in the gaps.
Example: Where can you get sample briefs and protocol checklists? How, exactly, do you do your due diligence? And what are some of the other reliable ways to find freelancers?
Well, there is a lot more to be learnt about outsourcing; far more than can be covered in this short post, but if you'd like to know more about this, then click on the featured resource below where you can pick up a free report that covers this topic in more detail. Download it, read it and take action 🙂